Is Budgetly a good fit for your business?
Read this eBook to learn all about how Budgetly's prepaid corporate card and expense management platform can take the pain out of expense management - for everyone involved.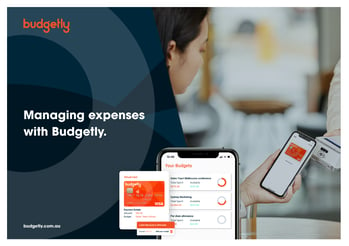 In this eBook, we cover:
What is Budgetly?
How does it work?
What are the features and benefits?
How does it get implemented?
How do budgets work?
How much does it cost?
Frequently Asked Questions (FAQs)
How can you get started?
We hope it helps you understand if Budgetly is a good fit for your business.
"It's very easy to use with great automation. Budgetly saves our team significant time, allowing them to focus on driving more value to the business."
Kevin Fisher, CFO
Rezdy Pty Ltd